Well Hi, people it's been a while, I am going to try writing a post every weekend from now on, Its really tough to come out of this hiatus.
So when was the last time when you had a small fight with your girlfriend/boyfriend and you thought about beating the hell out of her/him. You tried all the way of taunting to picking out old moments of fights just to win over.
Remember that moment when you are dumbstruck at the situation when the matter of your last fight got picked into the present and you are like, OH man I sorted this out way back.
Well, Welcome to being in a relationship guys where you don't even know what wrong you have done and there in a wide range of discussion which is going to happen after that.
Life is cruel, Two minutes silence for the couples who are fighting at this moments and believe me 95% are doing the very same. Some boyfriends might be listening to the daily chatter of their girlfriends even though they want to skip the conversation. Some might be explaining the technical stuff to their girlfriend which God also knows how tough it is to explain to girls.
And most of them would be fighting for no reason because it doesn't take a reason for a fight in a relationship.
Trust me I want to find the one who said that, FIGHTS are really very important to build understanding and LOVE in a relationship.
There are so many other ways to get your ass fall on the axe, why to try the most painful one like this. Which will never leave you, because the most ironical part of the fights in a relationship is that the matter never closes. It's like burying them for days or months or years. But whenever the right time comes,things remain so intact that it is efficient enough to spoil your day.
And then the only thing you can ask to her ARE WE IN TALKING TERMS?
It's a small question which can be answered in YES/NO but you are not going to be answered in such a way because the next round of statement would like, Kicking your butt just in the same way like HULK kicked LOKI's in AVENGER.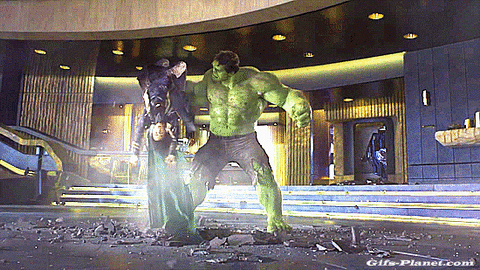 It is somewhat good even because its rightly said, Let the anger find its way out from your mind because it is only then when you realise what you have been doing and what wrong you have done during the time you were angry.
So the next time when you find your girl/guy angry at you on any situation when you are doubting about your TALKING TERMS with your partner then please give a try to the GOLDEN RULES which is listed below











Rule 1. Try to SORT out things by talking to her : First and for most step is to know what's wrong and what is bothering her, Well it's kind of herculean task for you but BUCK UP you can do it with God's Grace. If she is not willing to talk to you and you are seeing that she is getting irritated with your trial.
Rule 2. Give him/her SPACE : If you have messed things up by trying your first step then I guess it's time to give her some space. Maybe she also doesn't know what's wrong with her and she needs time to visualize about that.
Rule 3. Retry to talk : Now comes the hard way around when you need to be extra sweet and you need to figure out a sweet and gentle way manoeuvre her and tell her about the things wrong and make her believe that you are not going to do that again. Cuddle her and talk with her with extra care so that you don't mess things up again.
Rule 4. Don't dare to get angry : While in the process of sorting out the matter, you must take the utmost care of not getting angry at any situation. Because it is really good if only one person is angry at a time, either way around it is going to be a havoc which will be stretched for days. So avoid that.
Rule 5. Retry all the above rules : You need to master the art of talking and understanding a girl because they really are one mystery which is too tough to be cracked. So you may need to take the help of six sense if your fight has stretched to more than normal days.
((Don't forget to share your reviews about the post in our comment box))
© 2016, copyright
Sankalp Singh